Following graduation from the UAB School of Optometry, Dr. Ray completed a residency in Pediatric Optometry. As a result, she is specially equipped to examine children and patients with special needs. In addition to her extra training, she has a "kid-friendly" exam room and waiting area in our office.
Parents often wonder when it is appropriate to have their children's eyes examined. The American Optometric Association recommends that children have a comprehensive eye examination at 6 months of age. If no problems are detected, subsequent examinations are recommended every two to three years.
Early eye examinations are crucial to make sure children have normal, healthy vision. Exams also are important because children need the following basic skills for learning:
Good visual acuity at distance and near
Good eye teaming (binocular coordination)
Proper eye movements and tracking skills
Adequate focusing skills
The following list contains warning signs, symptoms, and risk factors for eye problems.
A history of prematurity
Delayed motor development
Frequent eye rubbing
Excessive blinking
Failure to maintain eye contact
Inability to maintain fixation while looking at objects
Poor eye tracking skills
Failed vision screening at school or the pediatrician's office
Family history of amblyopia (lazy eye), an eye turn, or eye diseases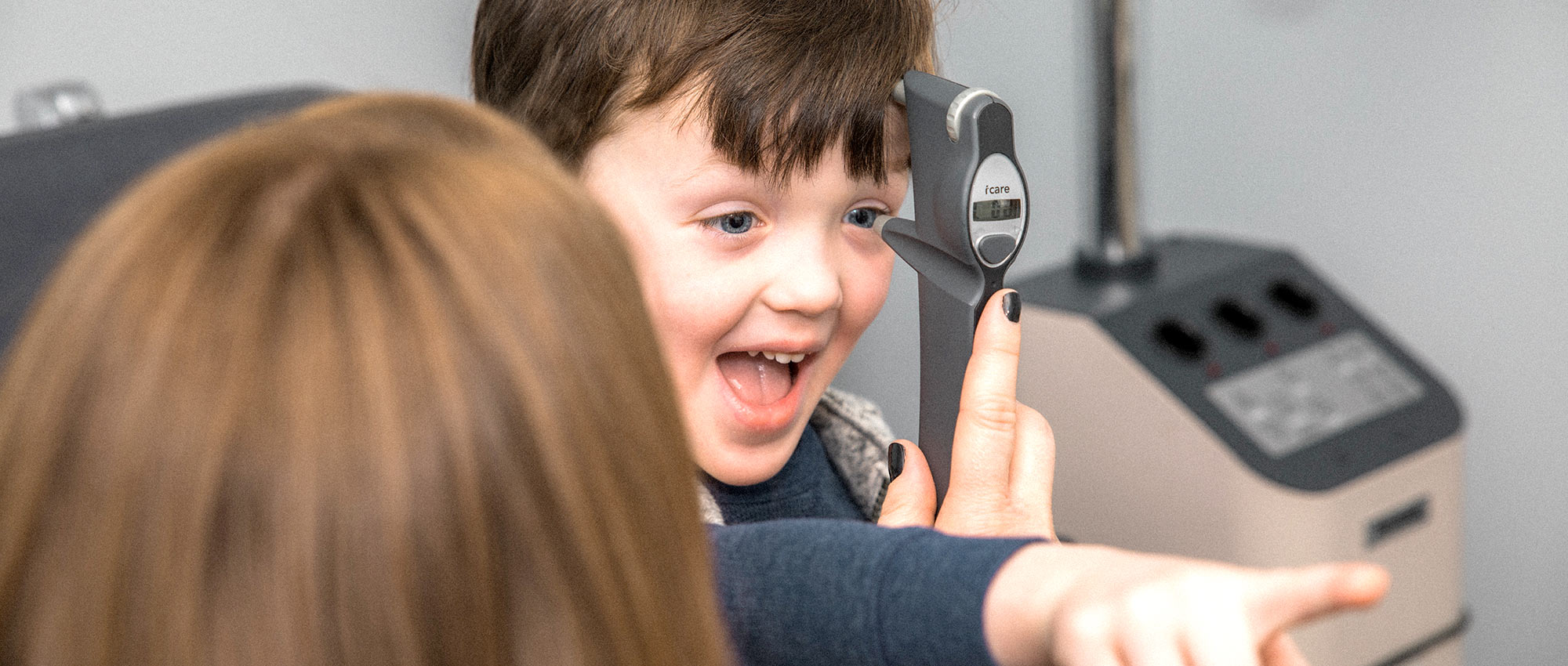 How to Prepare Your Child for an Eye Exam
Call to arrange a tour of our office. This is a wonderful opportunity for your child to meet Dr. Ray and become familiar with the equipment.
Read books such as Arthur's Eyes by Marc Brown or Arlo Needs Glasses by Barney Saltzberg.
Relax! Your child will respond to your anxiety. If you have questions about the exam, feel free to call our office.
Whenever possible, try to schedule the appointment for a time when your child is normally awake and happy.
Amber Lutz
Office Manager
Contact: 2531 Rocky Ridge Road, Suite 116, Vestavia Hills, AL 35243 | Phone: 205-978-4088
Hours: Mon: 8 am to 5 pm | Tue: 8 am to 5 pm | Wed: 9 am to 5 pm | Thu: 8 am to 5 pm | Fri: 8 am to Noon | Closed for Lunch: Noon to 1 pm